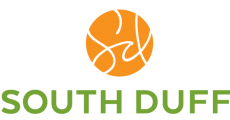 Our Pet Policy
South Duff is pet friendly! For details about our pet policy, have a look at these frequently asked questions.
What types of pets do you allow?
We allow cats and dogs at our property.
Are there any pet weight or breed restrictions?
We currently have a breed restriction on Pit Bulls and Rottweilers, but no weight restriction.
What's the limit on the number of pets a resident can have?
Our lease states that residents are allowed 1 pet per bedroom, but we allow more if they're approved by roommates and management.
Is there a pet rent/pet fee?
For cats and dogs, we have a $200 non-refundable fee per pet, as well as a $30 monthly rent per pet.
Do you have any pet-friendly amenities?
We have pet waste stations throughout our property, and we are within walking distance of the 10-acre Ames Dog Park. (Please note that the park is affiliated with the City of Ames, so you must tag/register your dogs with the city to use it.)
If you have any other questions about our pet policy, or you'd like to schedule a tour, don't hesitate to contact us!