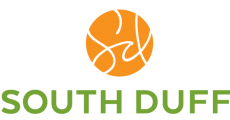 Student Life – Elevated. See South Duff Apartments Today!
If you're looking for Iowa State student housing, you've got to check out
South Duff Apartments
. At our student apartments, choice is the name of the game – we offer nearly a dozen different floor plans, everything from one-person studio apartments, to 5-person rentals.
Whether you want to live alone, or choose to live with your closest friends, we offer an ideal Iowa State student housing solution! Our convenient location also gives you easy access to ISU facilities – a 5 minute commute will take you right to the heart of campus.
Our contemporary apartments are fully-furnished, and even include luxury features like fireplaces and Smart TVs – you won't have to worry about buying your own furniture, so you'll have a simple, easy move-in experience.
Rent From Us – And Experience The Very Best In ISU Student Living!
Enjoy Downtown Ames
– Our apartments offer easy access to Grand Avenue and Lincoln Way, so you'll be able to get to downtown Ames quickly, and enjoy the bars, restaurants, and awesome shops that Ames has to offer.
If you're feeling thirsty, take a trip to the Tip Top Lounge, or check out Whiskey River – a dive that's a favorite among students! Hungry? Grab a bite at Bar La Tosca, and enjoy downtown Ames! No matter what you love doing, South Duff Apartments lets you live life to the fullest!
Worry About School – Not Furnishing Your Apartment
– Nobody wants to shell out the cash to furnish an apartment – and that's especially true for college students. Each one of South Duff Apartments'
16 floor plans
comes standard with a complement of furnishings including Smart TVs, couches, coffee tables, side table, beds and desks, and more! So focus on your grades, and don't worry about finding furniture for your place – we've got you covered.
On-Site Amenities For Busy College Students
– We know students are pressed for time – there's always a quiz, a paper, an exam, or a project to do. So we've built South Duff Apartments with your busy lifestyle in mind,
with amenities like
a 24-hour fitness studio that's fully equipped with the latest free weights and cardio gear, a business center with printing options available, and a clubhouse with a dedicated study area.
And when it's time to ease back and relax, we've got you covered – our on-site basketball court, TV lounge, and game center will help you destress and enjoy your college life.
Choose South Duff Apartments – The Best Iowa State Housing!
Our incredible location, fully-furnished apartments, and student-centered community amenities make South Duff Apartments the perfect Iowa State student housing.
Schedule your tour today
.